Mar 17, 2023
Recoup template
We believe the onchain ecosystem as a whole benefits greatly from simple, modular, and reusable tools. We also understand that it's oftentimes the combination of simple tools that unlock new workflows.
When Waterfall launched a few months ago, we thought about how great it would be to pair it with Splits. In fact, Metalabel did just this. This combination of Waterfall + Splits lets you create all sorts of interesting structures that revolve around splitting profits instead of revenue. Most projects have upfront costs, and the person who covers those costs wants to be repaid before profits are split among the group. Musicians, VC, PE, debt—tons of workflows exist that need to combine these contracts together.
The problem is that to do so requires deep knowledge of how the system as a whole operates, since you can't create a Waterfall that points to a Split unless that Split already exists. Recoup solves this problem. It's a very simple contract paired with a UI that lets you, in a single transaction, create a Waterfall that points to multiple Splits.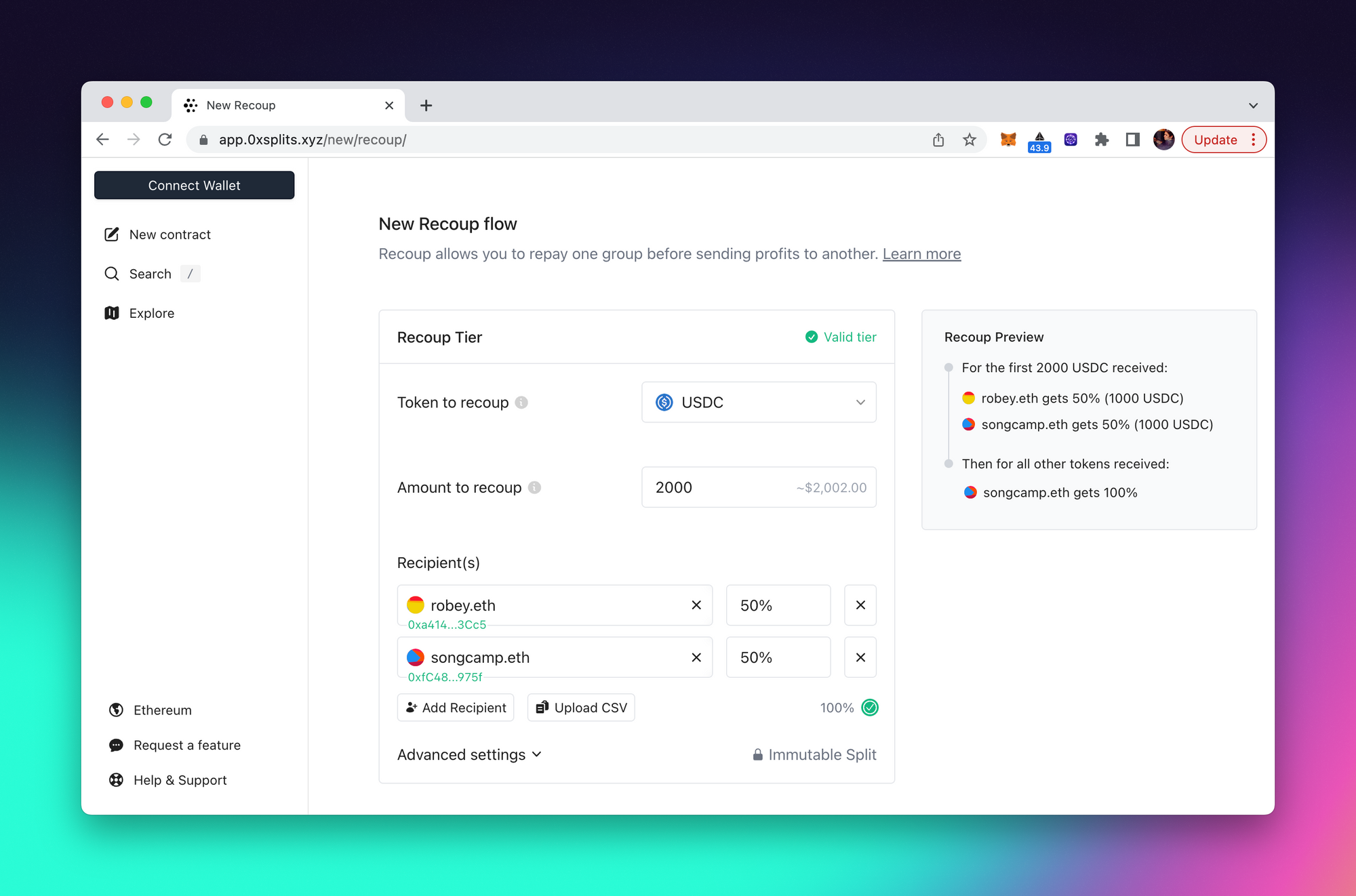 When creating a new Recoup, just list all the recipients you want paid out for each tier. As long as more than one recipient is added, when you create the Recoup a Split will also be created. And if there's only one recipient, no Split will be created.
And once again, Metalabel is already using this. For their most recent Quality Drops, they teamed up with Songcamp and Catalog to create a Recoup for an event they're hosting around NFT NYC in April. You can see their Recoup here, and you can read more about the event and tickets here.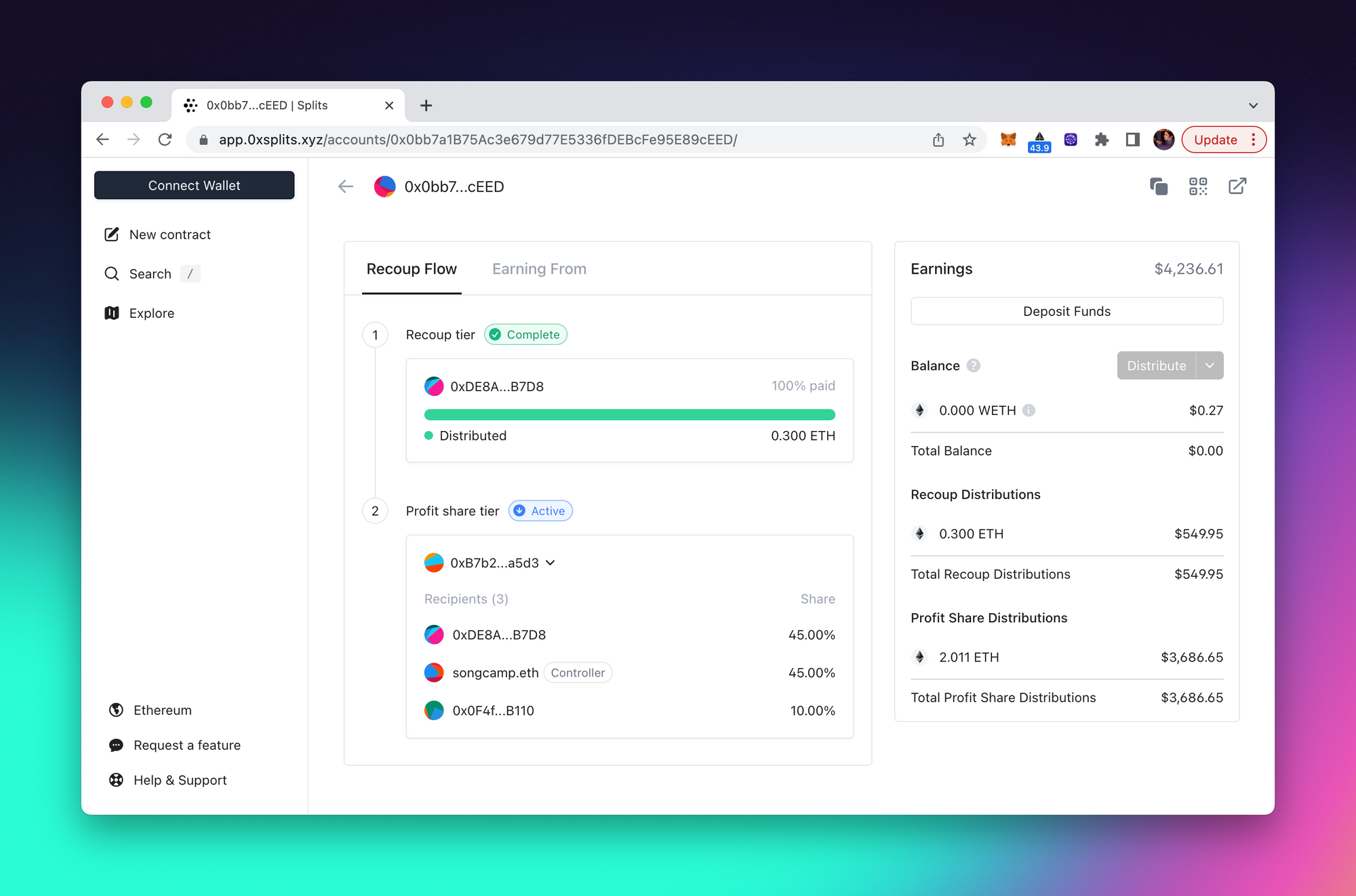 We think of Recoup as being the first template - a pre-built collection of contracts that solve a very specific problem. We have a number of additional templates we we'll be launching in the coming months, stay tuned.
Improved mobile layout
We wanted to make the app easier to use on mobile, particularly for folks just connecting their wallet to withdraw their balances. This should be simple, and previously it required a number of steps and an unintuitive withdraw flow. We improved this on mobile by combining the various actions—network selector, navigation, account menu—into one coherent section.
Additional improvements
We now match the same recipient order on the new Split form after hitting "Duplicate Split" from a Split account page
We fixed an issue within the account menu dialog, where accounts with lots of tokens to withdraw weren't able to see the full list
We reworked the subgraph to ensure Liquid Splits created by third parties properly display in the app